Buildings today don't only provide a safe, functional place for people to live and work. They can also cater for – and even respond to – their needs, while helping them work more efficiently and sustainably. The Internet of things (IoT) and sensor-driven technologies play a vital role in this.
At Bosch Building Technologies, we are at the forefront of these new developments. With innovative solutions in everything from access to fire prevention and public announcement to intelligent video security, we are helping redefine people's relationships with the buildings they spend their time in.
Anticipating – forecast situations and user needs
Benefit from advanced building technologies that can anticipate people's needs and challenges, so as to deliver the exact services they require.
Sustainable – contribute to a better world and save costs
Use and manage spaces more efficiently to lower the carbon footprint of buildings while extending their flexibility and lifetime.
Inspiring – shape your future
Be inspired to develop value-adding ideas for your current or new business through the insightful use of data.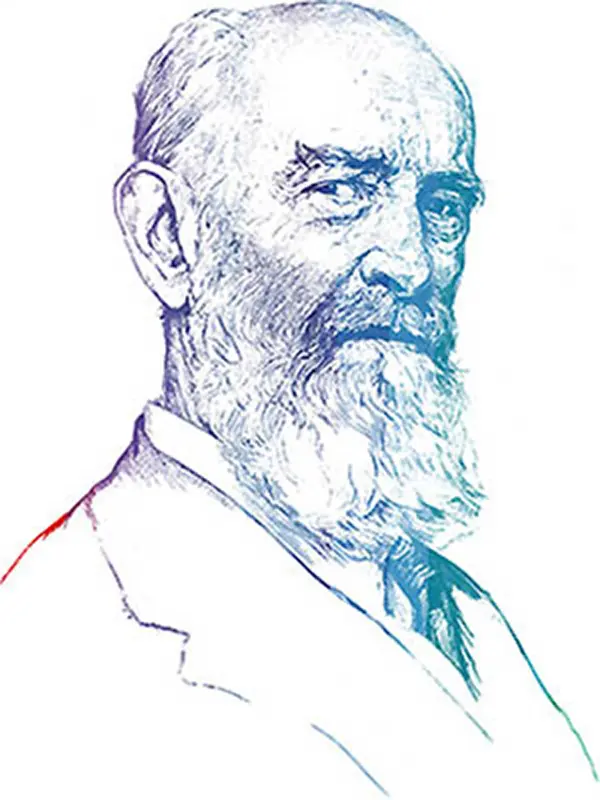 None of us should ever be satisfied with what has been achieved, but should always endeavor to do better.
Bosch Building Technologies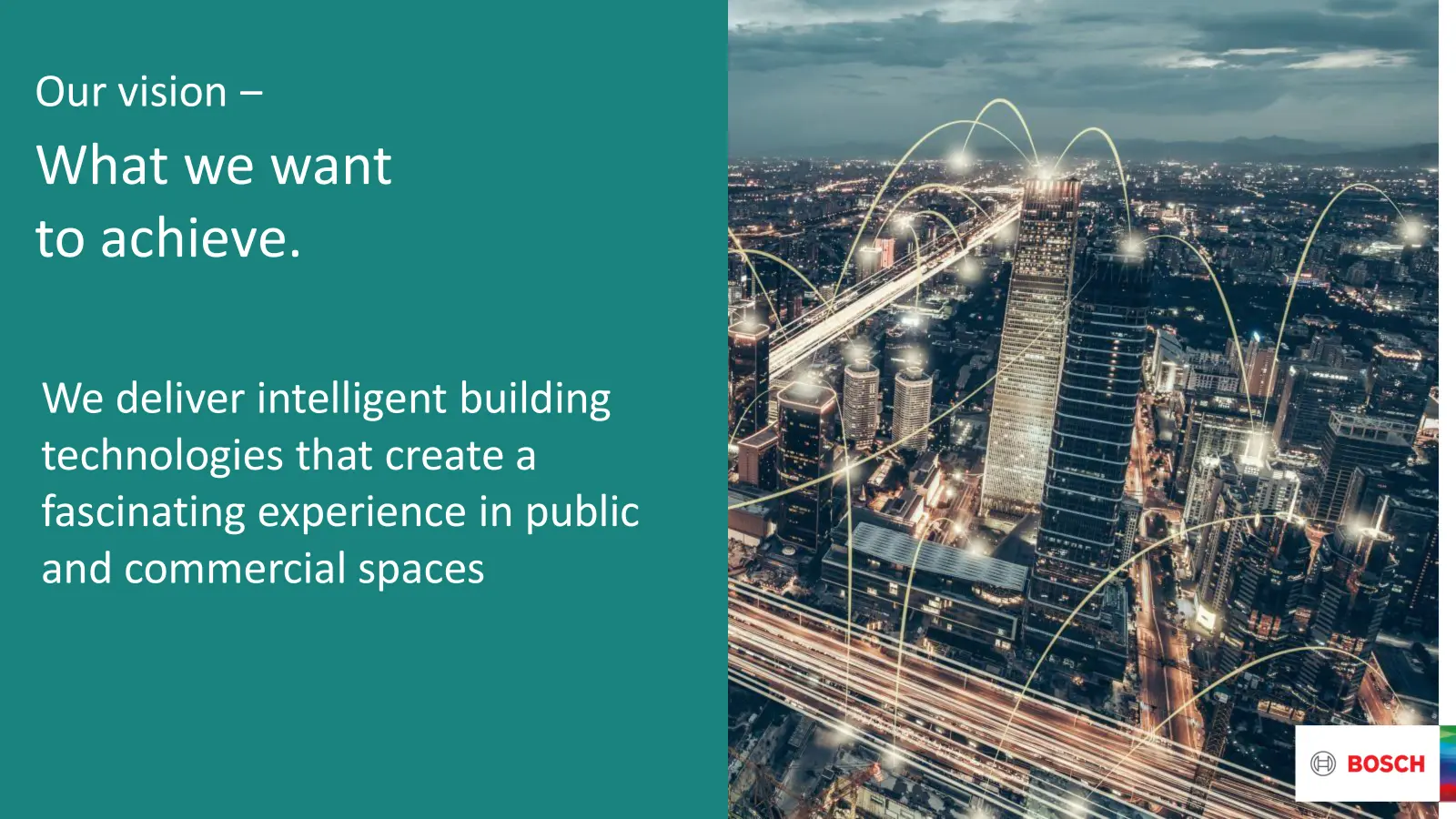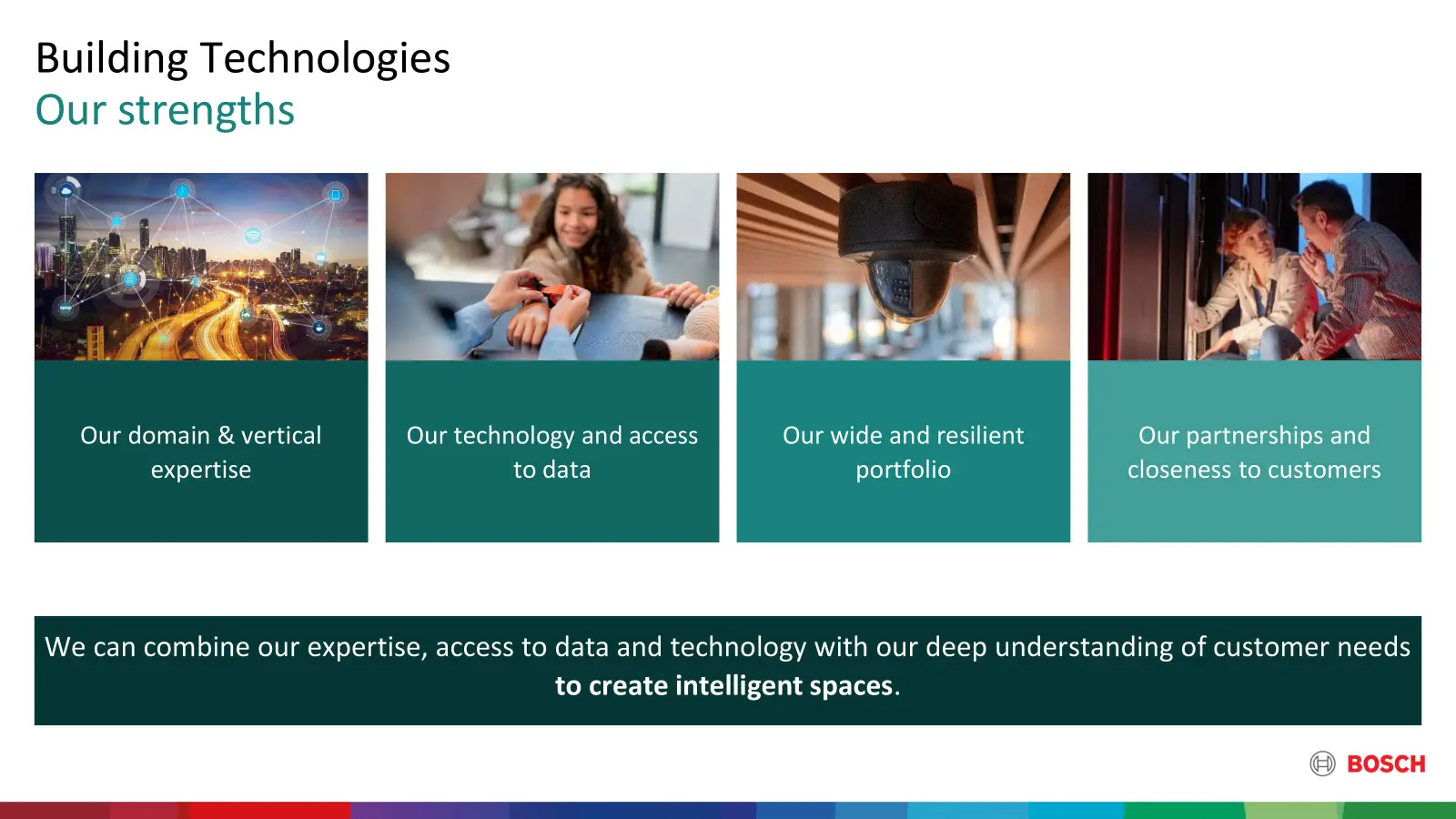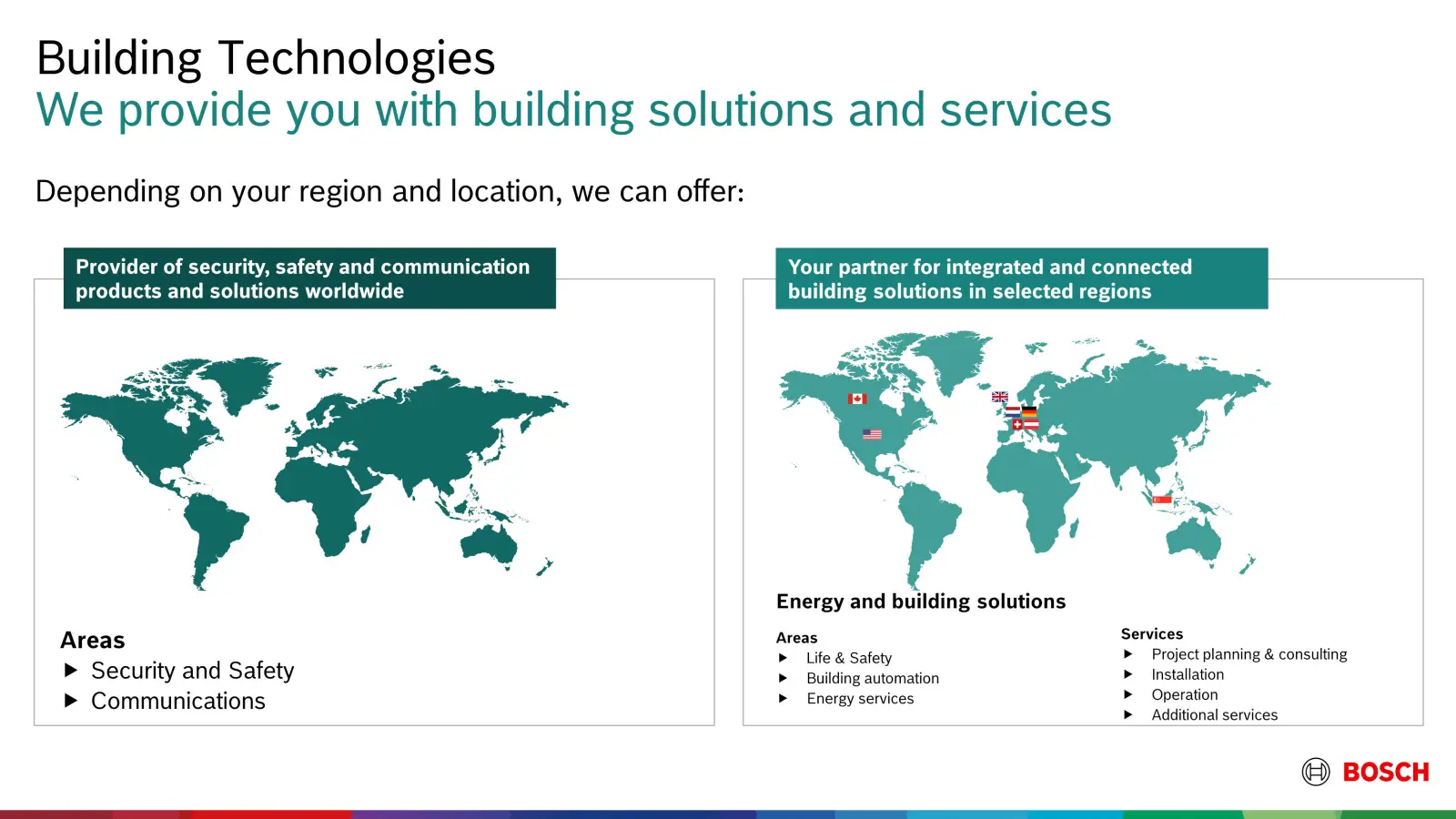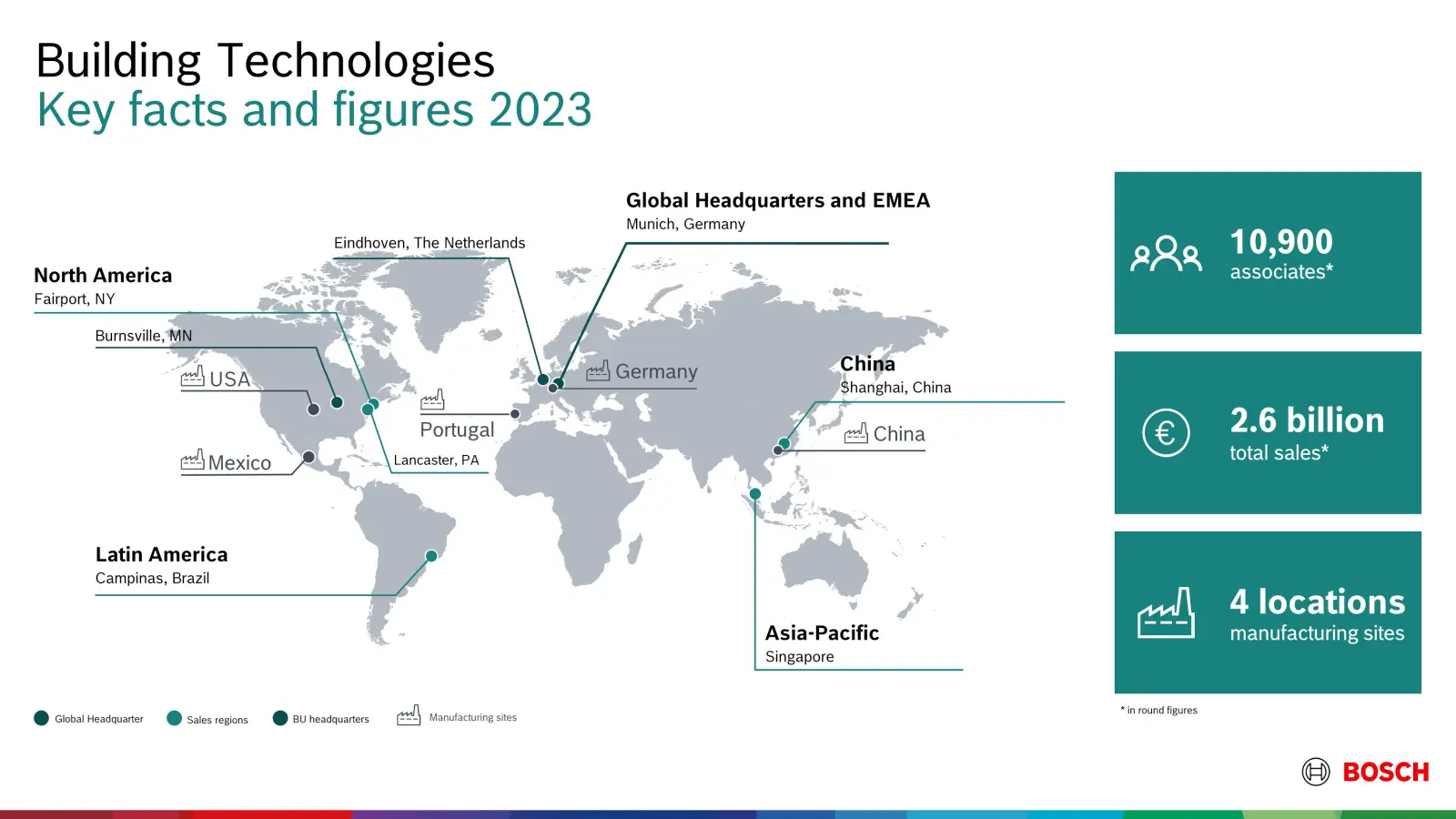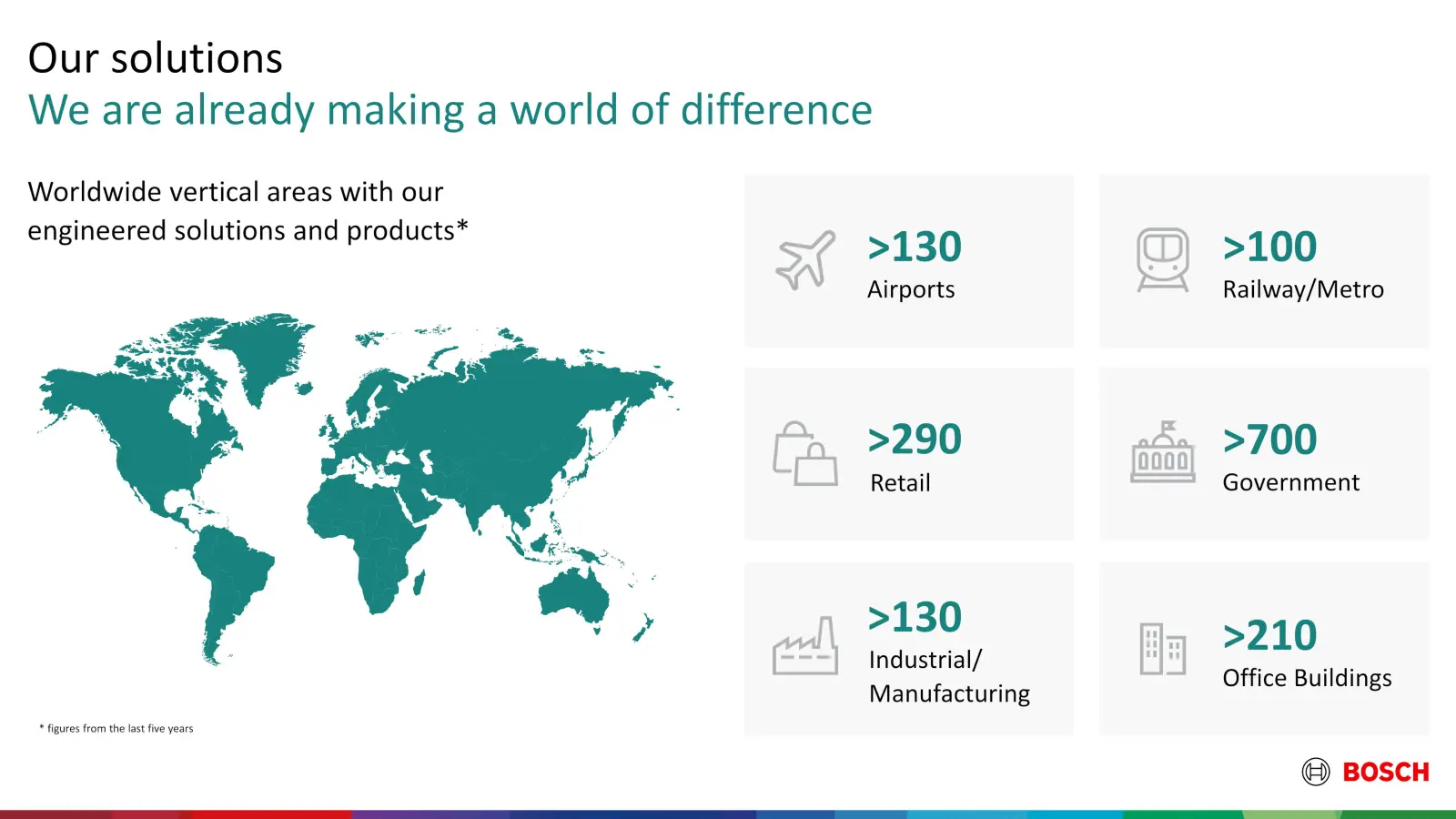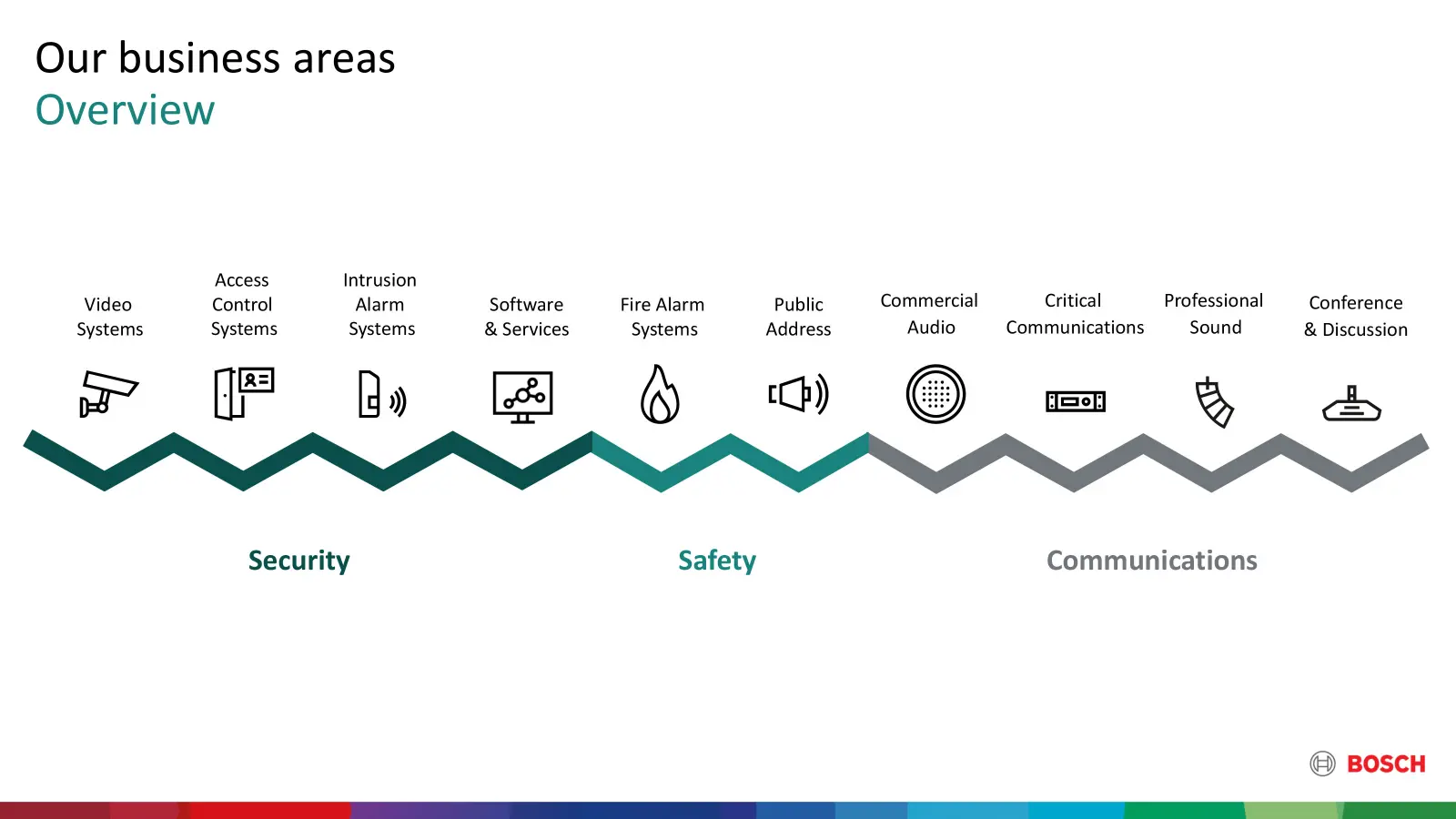 News and Stories
Sharing the building experience
Go to our business segments to find up-to-date information and stories about our solutions and services. Join the clients, partners, and experts of Bosch Energy and Building Solutions for interesting interviews, fascinating insights, and background information. Or get up-to-date information and stories about our products and prduct related services on the Bosch Security Systems website.